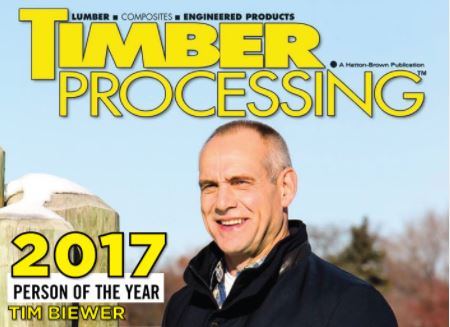 Some people might be surprised to learn that Biewer was founded and remains owned and operated by the Biewer family.
It's taken a legacy of great men to build a company with facilities in 4 states that service much of the eastern half of United States.
Tim Biewer, recognized as Timber Processing's 2017 Person of the Year, is one in that long history of accomplished Biewer men. His most recent accomplishment includes the construction of a brand new, state-of-the-art sawmill in Newton, Mississippi that was proudly welcomed into the family of Biewer businesses. Tim is known for running his companies with a strong sense of humility and ingenuity; and continues to push the limits of the industry.
Learn more about the Biewer family, history of the business and the newest Biewer sawmill in this month's edition of Timber Processing.