Premium Wood and Composite Fencing
Biewer has a wide variety of fencing products to choose from. From pickets to panels, composite or natural wood – we have the perfect product to complete your living space. Our fencing products not only add beauty to your property, but just the right amount of privacy as well.  Build with confidence by using brands you know and trust.
Wood Fence Advantages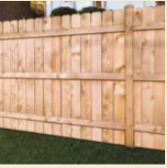 With so many choices for residential and commercial fencing today choosing which type of fence you need can be difficult. Generally, if you are looking for the most affordable and flexible option, premium wood fencing would be a great investment to your property. Not only can wood fencing easily be painted or stained to the color of your choice it can add curb appeal to your home and increase property values.

Wood Fencing Benefits
Natural look and aesthetically appealing
Cost-effective
Relatively easily to maintain and also fix if anything gets damaged
Easily adaptable in color & design
Wood Fencing Options:
Wood Fence Panels / Select CutMicroShades™
Composite Fence Advantages
If yo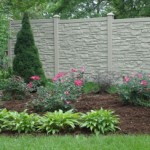 u are looking for a durable and low maintenance fencing option, a composite or molded polyethylene fence would be a great addition to your property. You will never have to paint or stain a fence again! Aside from an occasional hose down these fences can be left untouched.

Composite & Molded Polyethylene Fence Benefits
Composite materials are strong and durable
Relatively unaffected by moisture
Low maintenance
Easy installation
Composite/ Poluethylene Fencing Options: