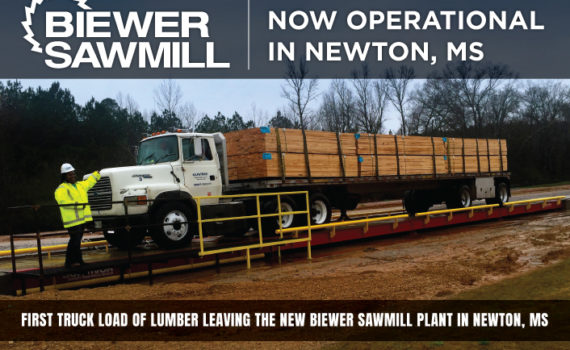 Biewer is proud to announce that our newest sawmill, located in Newton, Mississippi, is officially up and running!
This state-of-the-art sawmill began shipping January, 19, 2017… right on schedule!
Biewer – Newton, LLC – will produce an estimated at 250 mmbf per year, with a focus on dimensional lumber and timbers. With this new production, the mill will allow Biewer to expand mill production in the south, in an area with abundant fiber supply with strong support from both local and state government.
For more information on Biewer – Newton, LLC, click here.