Product Brochure
Installation
Warranty
Biewer is proud to offer KWP Eco-side.  The Eco-side collection of products contain 100% pre-consumer recycled content.  KWP products are Eco-consciously manufactured with quality additives that increase strength, rigidity and durability while lessening the carbon footprint.
Engineered Wood Siding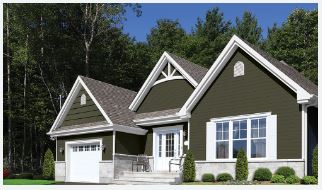 The beauty, authenticity and warmth of wood siding but with a modern twist; Eco-side provides a distinctively dramatic style with rich, warm colors that will endure through the years.
The color of your home is an expression of it's architecture, character, and surroundings. That's why we have taken great care in factory painting Eco-side™ BOLD in 10 designer colors.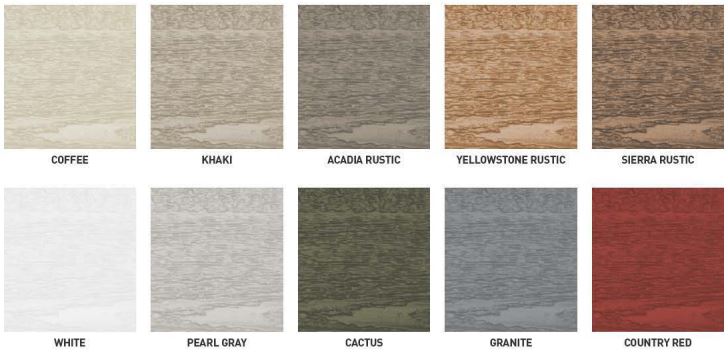 EcoSide Bold Features
Building green is easy with Eco-side. Using 100% recycled content, Eco-side is FSC certified and can contribute points to LEED projects
Resistant to termite damage, rotting, cracking and splitting, Eco-side is engineered to last
Using state of the art engineering and manufacturing techniques, Eco-side is 50% lighter than fiber cement siding, making the panel easier than ever to handle
Available in 6″ and 8″ widths with a 3/8″ thickness and a 12′ length, Eco-side has the perfect profile for any building
Once installed, Eco-side's nail hem is covered, eliminating the need for painted nails and ensuring a fresh clean look all around
Upside down or right side up, Eco-Side can be installed however you please
Eco-side™ BOLD comes in 10 designer colors to match and enhance your home. From earth tones to rich and vibrant hues, Eco-side BOLD will look great on your home
EcoSide Prime Features
Pre-primed for a superior paint adhesion
Superior design allows for all nails to be hidden
Stringently tested for extreme weather conditions
Resistant to termite damage, will not rot, crack or split
100% ecological, 100% recycled content. Building a greener future
Available in 6″ and 8″ widths with a 3/8″ thickness and a 12′ length

Add the perfect finishing touches to your windows and doors with KWP engineered wood trim board!
No rotting, cracking, or splitting. When using KWP Engineered Wood Trim Board, what you see is what you get. Standard wood trims see damage with time and don't stand up well to the brute forces of nature. KWP Trim Board uses advanced technology to withstand the elements, so what you see today is what you will see in 25 years.
A variety of sizes and thicknesses. Whether you want a bold accent or a slimming look, the choice is yours. Naturetech trim board is available in a variety of different widths ranging from 3″ to 12″.